New to BigRoad? Hit the Ground Running!
Attend an Upcoming Training Webinar

At BigRoad, we want to ensure that all of our new customers are comfortable and confident using our hours-of-service (HOS) and electronic logging device (ELD) compliance solutions.

Each week, we host a training webinar to show new customers how to get the most out of our solutions. During this webinar, you'll gain a better understanding of a driver's day-to-day operations while using BigRoad, as well as how to: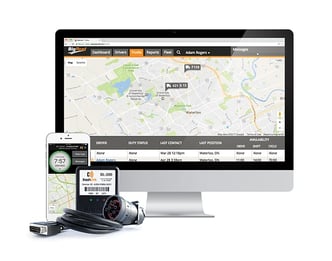 Download and setup the BigRoad Mobile App
Catch violations and edit daily logs
Connect a DashLink for the first time
Enable and use features like yard move and personal conveyance
Sign in and use the BigRoad Web App
Edit and add trucks to your fleet
Click the orange "Register Now" button to the right for the webinar you'd like to attend. You'll be prompted to fill out the registration form. Please include any questions that you'd like to have answered along with your registration form.